3 Easy Steps When Ordering With No Credit Card
payment should be made at least 2-3 days before the delivery date.
BDO bank transfer or deposit
(Should be deposited at least 2-3 days before the delivery date)
Note: Kindly scan the receipt and send to us through email, otherwise order will not be process on time.
subject on email: bank transfer/order #
Our email address:

Email: gifts7860@yahoo.com
flowers0063@yahoo.com

For Peso Account (Banco De Oro):
Name: MARICEL B FLORES
Account type: Savings
Account #: 002470077342
Swift code: BNORPHMM
Branch: Cash & CarryG/F Unit No. GO1A, Cash & Carry Mall, South Super Highway and Fillmore St., Makati City

To Pay by credit card: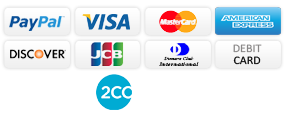 To Pay by paypal:




Credit Card & Paypal account:
Paypal accep both paypal & credit card (Screenshot of paypal payment method below)
Why use PayPal?
Pay without revealing your debit or credit card numbers, or your bank account details.
Speed through checkout. There's no need to enter your address details.